Designer Frames
Learn more about our highlighted selection of designer frames offered at Agape Eye Care in Chandler.
What are my options for Frames?
Before your visit to Agape Eye Care, we encourage you to shop our full frame selections online. Please click the link below to save your favorite frames ahead of time. We can then start a plan to customize your prescription at your visit. Thank you!
---

Ray Ban
Style, tradition, and freedom of expression are the key values of Ray-Ban. Ray-Ban made a name for itself because of the absolute quality and authenticity of its eyewear. Collections remain true to the brand's classic iconic heritage, while continuously evolving to meet the needs of today's fashion and contemporary lifestyle.
---
Versace
Founded in 1978 in Milan, Versace is a leading international fashion design house that's a symbol of Italian luxury. Today, Versace represents its heritage through its strong and fearless designs, while addressing a new global audience which continues to strengthen Versace's position in contemporary culture.
---

Tory Burch
Tory Burch is a well known designer with a celebrity following. Inspired by art, photography, films, and travel, her designs embody eclectic, classic and modern influences with unique color pairings, traditional shapes and iconic logo detailing.
---

Emporio Armani
Created in the early 80's by Giorgio Armani, Emporio Armani is more youthful, ready- to- wear line of apparel and accessories. Armani's core elements are revisited in a modern take on fresh style, with contemporary lines, shapes and materials.
---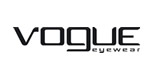 Vogue
Launched in 1973 under the same name as the famous fashion magazine, Vogue Eyewear reflects the dominant trends of the moment at an affordable price. Made for the dynamic fashion influencer, Vogue reinterprets the trends to give frames their own stand-out style and personality.
---

Polo Ralph Lauren
Polo Ralph Lauren reflects a celebrated vision of classic yet spirited American style. Timeless and authentic, the polo brand is the enduring symbol of a modern-day American lifestyle: easy, energetic, young and cool.
---

Superflex
Designed for fit and function, Superflex frames are constructed with spring hinges for extra durability and comfort. This lifestyle collection offers contemporary frames that are built to last. Youth frames are colorful and fun; made for any kid that wants to make a statement.
---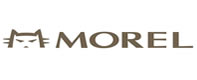 Morel
---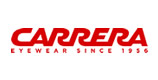 Carrera
---

Prada
---

Dolce & Gabbana
---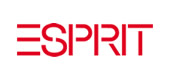 Espirit
---

Champion
---

Cosmopolitan
---
Nicole Miller
---
Need a prescription?
We do that too! Agape Eye Care offers comprehensive eye exams at our Chandler office. In addition to assessing your visual acuity, your eye care provider will examine your eye health and function.
Schedule a comprehensive eye exam at Agape Eye Care now.