Doctors & Staff
Meet the experienced and friendly doctors and staff who make Agape Eye Care a proud provider of vision care products and services in Chandler.
---
Dr. Anh Tieu, Optometrist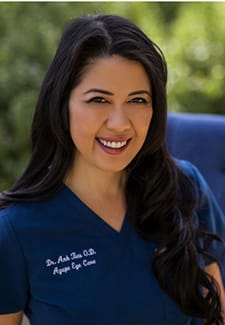 Dr. Anh Tieu has been practicing Optometry for over 18 years in the East Valley in Arizona. She studied at Southern California College of Optometry in Southern California where she grew up.  Even before she decided to become a doctor, as a child, she had a strong passion to help others and help improve lives through compassion and love.
Over the years, she has made it her personal mission to give her patients the best patient experience. She does this with her caring attitude and treating each patient's case tailored to their individual needs.
Through her prescribed treatments, patients have expressed a better quality of life due to their improved vision. She especially enjoys and excels at prescriptions for hard-to-fit contact lens wearers such as those with high astigmatism and multifocal lenses for patients with presbyopia.
Dr. Tieu sees the success of each patient's outcome as a direct result between the patient and doctor's partnership in finding alternative solutions to the same goals.  In addition to her patients in Arizona, Dr. Tieu also has international patients, traveling from afar to seek her expertise in eye care. She finds it a joy to serve her patients and would find it an honor for you to join her at her location in Chandler, Arizona.
Outside of work, Dr. Tieu is a hands-on wife and a mother of two beautiful children that she adores. With great consideration, she named her new office Agape which means the highest form of unconditional love. Agape best describes Dr. Tieu's belief and approach to patient care.
---
Dr. Sylvia Davis, Optometrist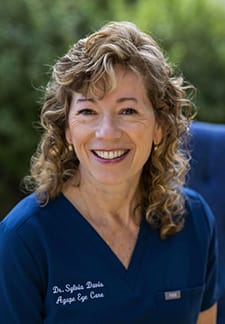 Dr. Sylvia Davis has been practicing optometry for over 30 years in Arizona. She studied at the University of Houston College of Optometry in Texas. She is originally from Illinois and grew up in a small suburb of Chicago.
Dr. Davis is fluent in Spanish and grew up in a Spanish speaking household. She has lived in the valley for over 30 years. Dr. Davis is the mother of three lovely young women and a loving wife to her husband of 31 years.
She enjoys the outdoors, boxing, hiking and scrap booking in her spare time. She is committed to providing quality care to her patients with kindness and understanding.
---
Dr. Sonal Shah, Optometrist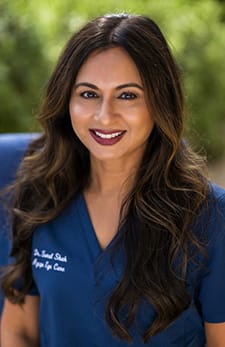 Dr. Sonal Shah received her Bachelor of Science degree from Rutgers's College in New Jersey. She continued her education at Pennsylvania College of Optometry. Dr Shah worked in independent practices in NJ for 8 years specializing in primary care optometry, contact lenses, disease management, and geriatrics. She also worked at Nellis Air Force Hospital where she managed the ocular health of active duty pilots and veterans.
Eventually, Dr. Shah moved with her family to Scottsdale, Arizona. In her spare time, Dr. Shah enjoys spending time with her husband, 3 daughters, and her adorable puppy.
---
Alicia, Office Manager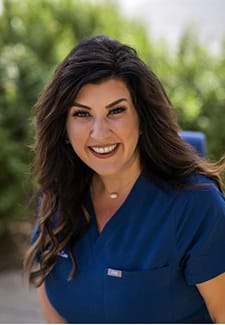 Alicia is originally from the Bay Area, but has called Arizona her home since 2000.
She has been working alongside Dr. Tieu since 2010. In her decade with Dr. Tieu, she has learned the many aspects of the optometry field.
Her favorite part of the practice though is interacting with the patients and getting to know them on a personal level. As office manager, she is committed to bringing the best possible service to all patients.
When Alicia is not at work, she enjoys her downtime by hiking, running, traveling, and listening to country music!
---
Christine, Optical Technician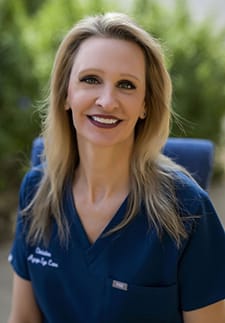 Christine moved to Arizona in 1999 from Cary, NC in order to be closer to her family in New Mexico.
She joined Dr. Tieu and her team in 2017. As an optical technician, she enjoys pre-testing patients with state-of-the-art technology and assisting the doctors with the excellent patient care they provide. Her goal is to make each patient feel valued and respected.
She is a proud wife and mother of 2 adult daughters. In her free time, she enjoys listening to audiobooks, participating in escape rooms, and spending time outdoors
---
Anne, Optical Technician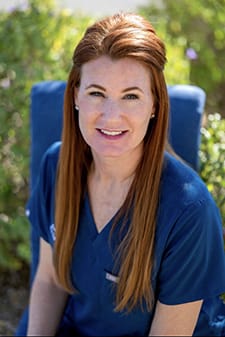 Anne moved to the Phoenix area from San Diego in 2004.
She joined the team in 2017 after being a patient for many years. She enjoys working at a practice like Agape Eye Care that prioritizes excellent patient care in all areas.
Anne enjoys outdoor activities, travel and spending time with her husband, her 3 children and her grandson.
---
Danielle – Office Staff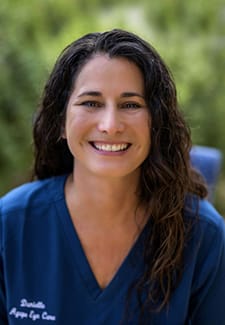 Danielle is originally from the Jacksonville area but has called Arizona her home since 1988.
She has been working with Dr. Tieu since 2018. Prior to her work with Dr. Tieu she spent several years in the front office of a dental practice.
When Danielle is not at work, she enjoys her downtime by reading, traveling, and hanging out with her extended family who all live in the Phoenix metro area. She's been married to Nick since 2001 and has 2 children (Tony 19, Sam 17)